Protect Your Pets and Family – Learn What You Need to Know
By Dolores Quintana
Mid America Pet Food, based in Mount Pleasant, Texas, is initiating a voluntary recall of three specific lots of Victor Super Premium Dog Food, Select Beef Meal & Brown Rice Formula, according to a U.S. Food and Drug Administration alert. The recall pertains to products manufactured at the company's Mount Pleasant, Texas production facility due to potential Salmonella contamination. The decision to recall was made after an independent third party conducted random sampling, which revealed that products associated with these three lots tested positive for Salmonella.
Salmonella can have adverse effects on animals that consume the contaminated products, and there is a risk to humans who handle these pet products, particularly if they fail to thoroughly wash their hands after contact with the items or any surfaces exposed to them. According to the Centers for Disease Control, in 2012, 47 people in 20 states and two people in Canada were infected with Salmonella due to contact with dry dog food that was tainted with the disease. During this outbreak, ten people were sickened enough to require hospitalization.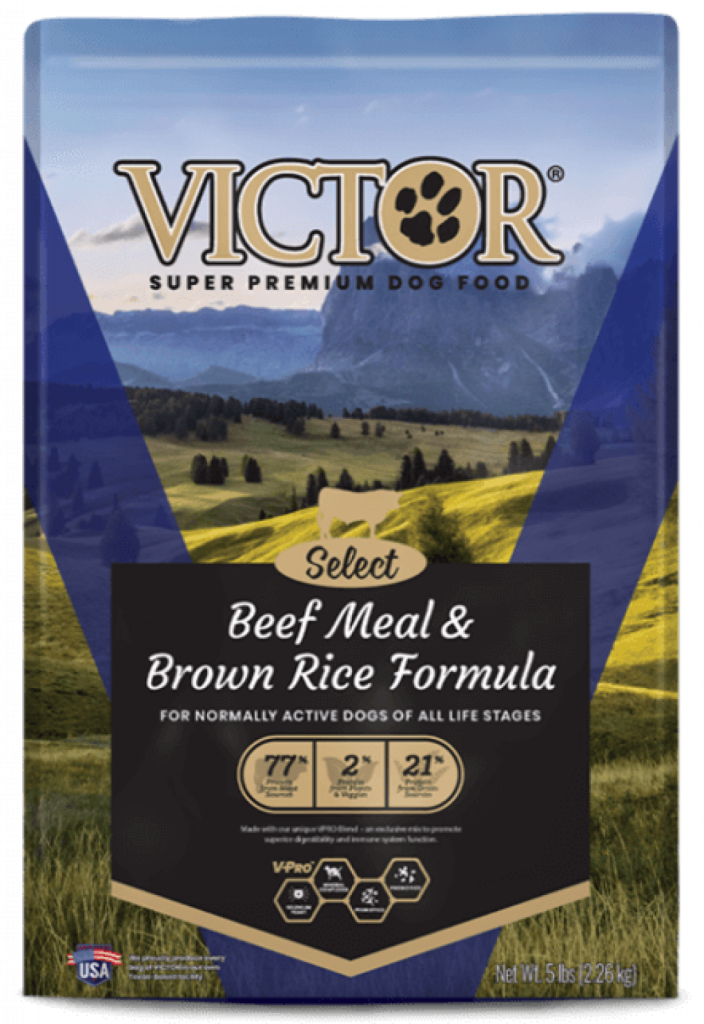 Individuals in good health who become infected with Salmonella should monitor themselves for the following symptoms, which may include nausea, vomiting, diarrhea (possibly bloody), abdominal cramps, and fever. In rare cases, Salmonella can lead to more severe conditions, such as arterial infections, endocarditis, arthritis, muscle pain, eye irritation, and urinary tract symptoms. Should consumers exhibit any of these symptoms after interacting with this product, they are advised to seek medical attention.
Pets infected with Salmonella may display symptoms such as lethargy, diarrhea (possibly bloody), fever, and vomiting. Some pets may exhibit reduced appetite, fever, and abdominal pain. Even otherwise healthy pets with Salmonella infections can serve as carriers and transmit the bacteria to other animals or humans. If a pet has consumed the recalled product and is experiencing these symptoms, it is recommended to consult with a veterinarian. To date, no cases of human or pet illness related to these products have been reported.
The affected products were distributed to various distributors and retailers across the United States. The impacted items are as follows:
Product Description: Victor Super Premium Dog Food, Select Beef Meal & Brown Rice Formula
Lot Number: 1000016890
Bag Size: 5-pound bag
Best By Date: 6/12/2024
Lot Number: 1000016891
Bag Size: 15-pound bag
Best By Date: 6/12/2024
Lot Number: 1000016892
Bag Size: 40-pound bag
Best By Date: 6/12/2024
The lot code information is located on the back of the bag.
This recall is specific to the mentioned products and does not pertain to any other items. It is entirely unrelated to the Mid-America Pet Food recall for Salmonella on September 3, 2023. Retailers and distributors are urged to promptly remove the recalled lots from their inventory and store shelves. These products should neither be sold nor donated.
Under no circumstances should the recalled products be given to pets or other animals. It is recommended to dispose of the food in a manner that prevents access by children, pets, or wildlife. Additionally, pet food bowls, cups, and storage containers should be thoroughly washed and sanitized. Always remember to wash and sanitize your hands after handling recalled food or any utensils that come into contact with the affected products.
For further information, consumers may contact Mid America Pet Food Consumer Affairs at info@mapf.com or call 1-888-428-7544. The Consumer Affairs team is available from 8 AM to 5 PM Central Time, Monday through Friday.