Executive Chef Shenarri Freeman Brings Modern West African Vegan Food To LA
By Dolores Quintana
Overthrow Hospitality, the renowned mission-driven hospitality group led by Ravi DeRossi, proudly introduces Ubuntu, an exciting plant-based restaurant with a West African culinary twist. Executive Chef Shenarri "Greens" Freeman, a 2022 James Beard Award semifinalist and acclaimed chef behind New York's Cadence, takes the helm at Ubuntu which is now open. Situated on Melrose Avenue in West Hollywood, Ubuntu marks the talented chef's first venture on the West Coast, offering guests a modern vegan menu crafted from her personal travels and deep-rooted cultural heritage.
Ubuntu delivers a captivating dining experience, immersing patrons in an array of Africa-inspired flavors through signature dishes like Jackfruit Yassa with nokoss, white rice, and coconut; Curry Jollof Arancini with tomato and chickpea miso; Seitan Suya with red onions and tomato confit; and a tantalizing Charred Okra Salad featuring pigeon peas, red kidney beans, and a passion fruit vinaigrette. All dishes proudly showcase locally-sourced produce and seasonal ingredients from Senegal, Nigeria, Ghana, and West Africa. Chef Shenarri's culinary journey led her to travel throughout Africa earlier in 2023, resulting in a menu that brilliantly captures the essence of her ancestors' cuisine with a contemporary and vegan twist.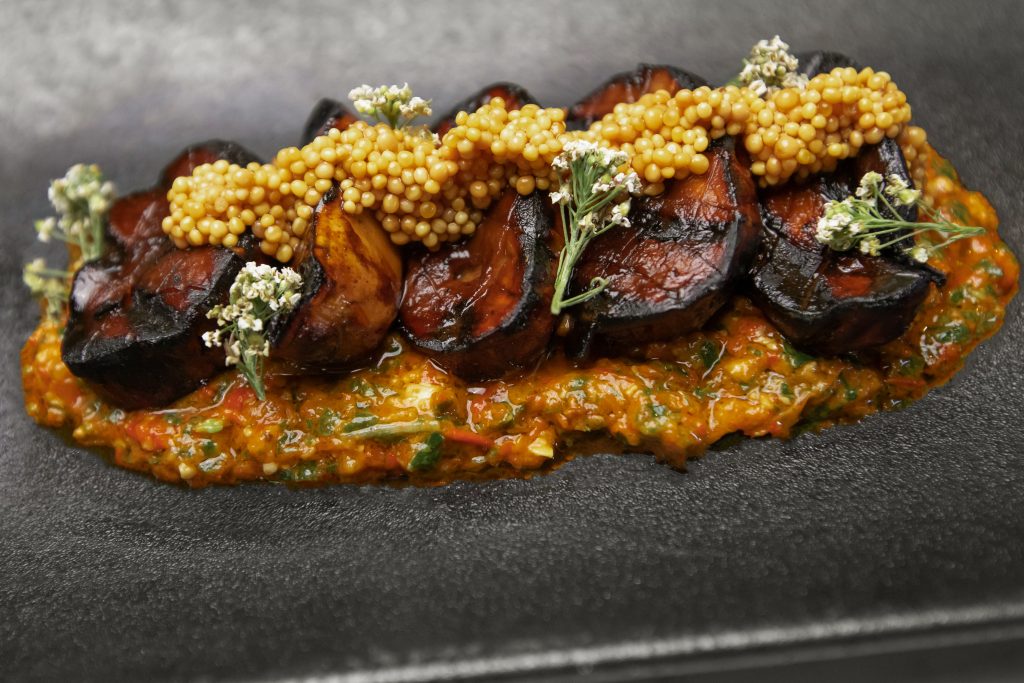 Executive Chef Shenarri Freeman expressed her excitement, stating, "I'm extremely thrilled about the opening of Ubuntu. It's a dream come true to be opening my first-ever restaurant in Los Angeles with Ravi, Colin, and our amazing team. I am proud to honor my heritage with a modern, fun, vegan interpretation of such a diverse cuisine, and look forward to creating a welcoming space for our neighbors."
Complementing Chef Shenarri's menus, Ubuntu showcases signature cocktails curated by the acclaimed mixologist Colin Asare-Appiah. As the author of "Black Mixcellence: A Comprehensive Guide To Black Mixology" and a trailblazer in the spirits industry, Colin's inspired libations incorporate African ingredients and herbs like Moringa, Hibiscus, and Beetroot. Noteworthy selections include Nyaniba, crafted with Bombay Sapphire Gin, St. Germain Cucumber, Moringa, Apple Cider, Basil, and Lemon; and Jam Afrique, a tantalizing blend of D'usse, Honey, Lemongrass, Cacao, and Creole Bitters.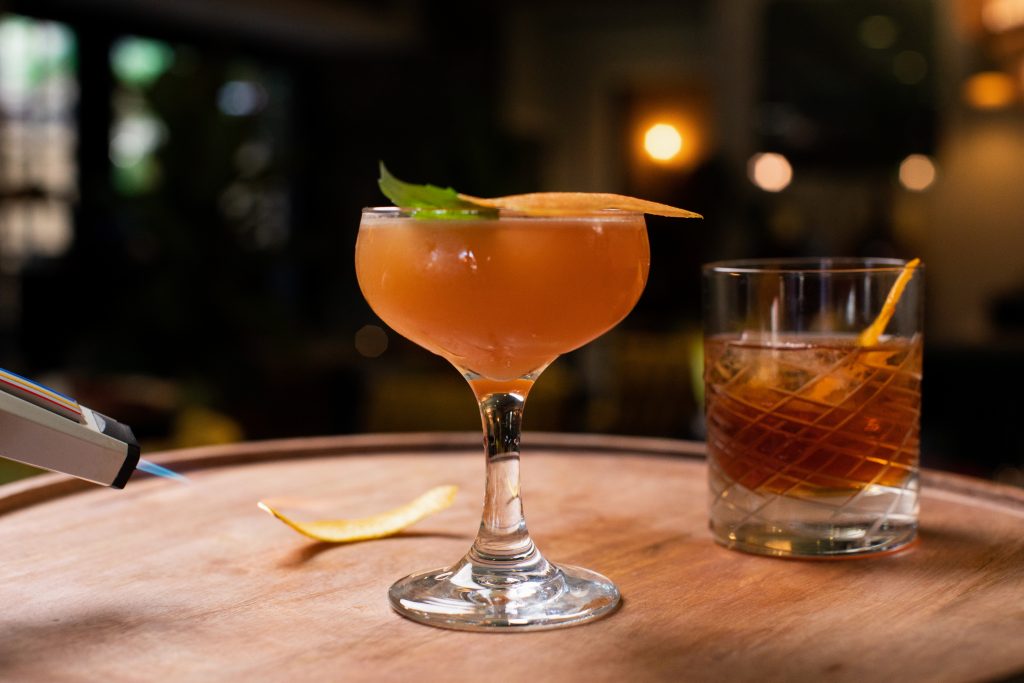 To elevate the dining experience, Partner & Wine Director Drew Brady carefully curated a wine library featuring exclusive selections from black-owned vintners such as Aslina, Kumusha, House of Brown, and more – a perfect complement to Ubuntu's signature dishes. Founder of Overthrow Hospitality, Ravi DeRossi, shared his excitement for Ubuntu's addition to the Los Angeles dining scene, stating, "After the success we have experienced with Cadence, we are thrilled to bring Chef Shenarri's magical blend of plant-based cooking, care for the community, and exploration of her heritage to Los Angeles. Her unique culinary talent, along with Colin's expertise in the cocktail space, will create an unforgettable dining destination in the heart of West Hollywood for Angelenos and visitors alike."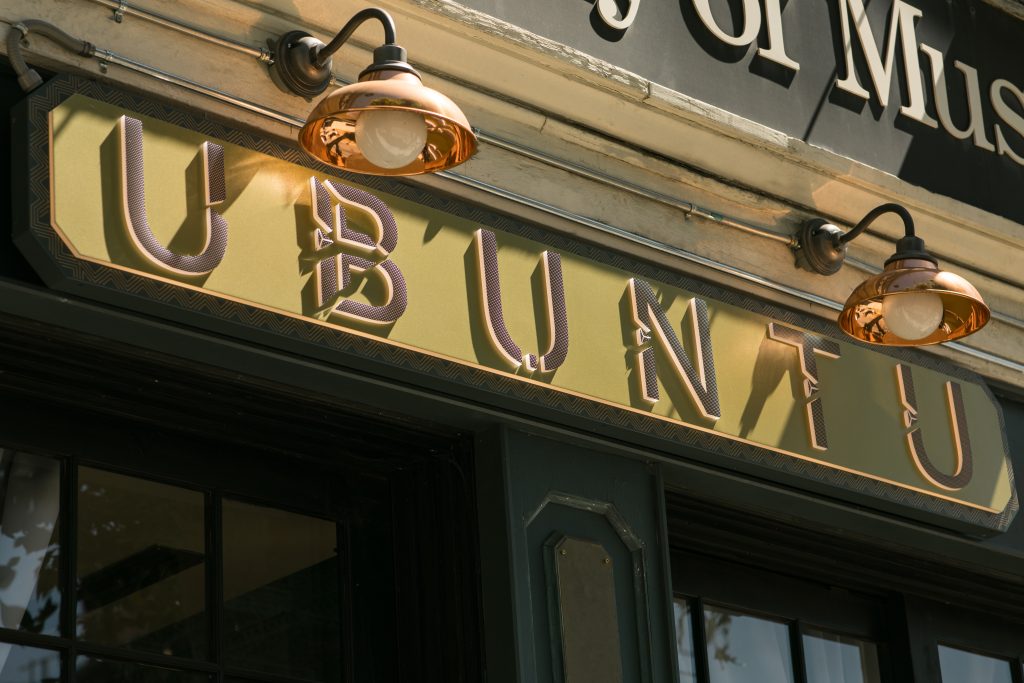 Designed collaboratively by Ravi DeRossi and Chef Shenarri, Ubuntu's space offers a lush and earthy atmosphere, accentuated by pops of bright yellow and green velvet upholstery, natural materials, and an ambiance reminiscent of a refined garden party.
Ubuntu welcomes guests to experience the rich flavors of West African-inspired plant-based cuisine and exceptional cocktails. Located at 7469 Melrose Avenue in West Hollywood, the restaurant will be open from 5 pm to 10 pm, Tuesday through Sunday, with exciting rotating offerings for "Soul Food Sundays," featuring specials from New York's Cadence. For more information or reservations, visit www.ubuntula.com or call (323) 433-4141.